Tree Pruning:

For younger trees: 

We focus on corrective pruning and thinning of live branches to improve structure as well as to enhance the over all beauty of the tree. Five Star Tree Service looks for opportunities to correct rubbing and crossing limbs, twin trunks, and other structural problems through early pruning.

For mature trees:

Pruning is usually limited to the removal of dead,  dying or diseased branches in order to maintain and improve the health and appearance of your trees. In some situations, Five Star Tree Service will thin live branches from mature trees to improve appearance of the tree or to improve light penetration to yard below or to reduce branch weight. We also elevate branches to increase clearance over walkways, roofs and roads.

Dead Branch Removal:

Dead, diseased and broken wood can be removed at any time of year. However for certain oak trees general pruning is recommended during winter months to prevent Oak Wilt.

Tree Removal:

In all cases tree removals should be handled by professionals only. Five Star Tree Service has experience and the expertise to remove any tree in any situation. Tree removal is only recommended only when a tree is dead, dying, hazardous, or causing obstruction.

Stump Grinding:

Stump grinding is the safest and most effective way to remove a tree stump. We normally grind stumps 6 to 12 inches below the ground surface and also cut away any visible roots.

24 Hour Storm Damage Clean Up:

We are locally owned and operated, but can travel to where we are needed. Five Star Tree Service has helped out in many natural disasters such as: hurricane Katrina, Rita and ice storms in Oklahoma and Arkansas. Call us 24 hours to get the help you need in a timely manner.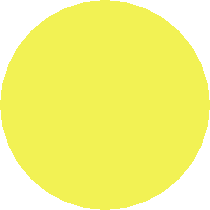 "Fully insured for your protection"

Call for a free estimate

817- 727-7839